You can bring your guests or artists from and to your own event in a comfortable, safe and above all special way with our party bus. StarTransfer completes your event by turning the transport into an experience. We are at your service for as long as your event lasts!
But StarTransfer is not only suitable for the party scene. We also offer our services for meetings and presentations. There are many possibilities! The interior is designed in a way that there are comfortable leather seats opposite of each other. In addition we can serve coffee and tea and a presentation screen will be provided. Have a look at the complete interior of our party buson our photos and videos page.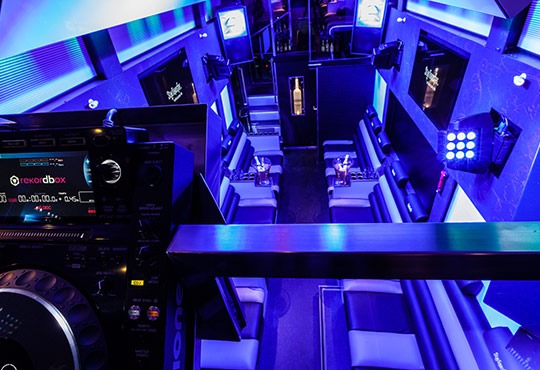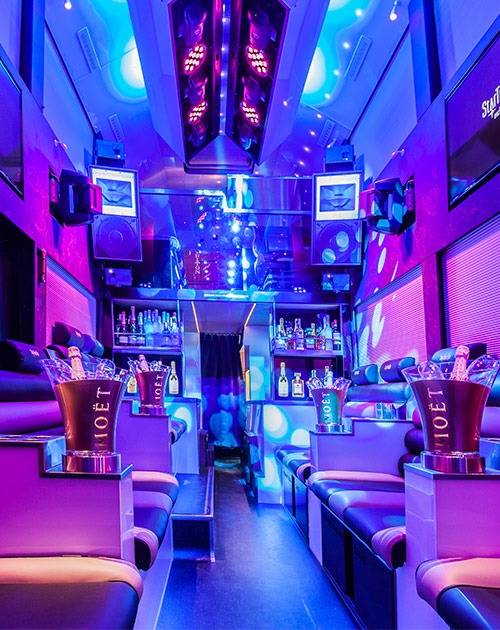 Startransfer has converted a coach (Van Hool Astromega TD927) to a party bus. The concept that is applied when determining our party bus is one of a kind! By removing the storey floor over a length of 7 meters, the effect of a hall has been created.
In this way, a maximum of 37 guests can be transported in a very comfortable way.
Whether it concerns a ride to and from a festival or your next company party or wedding with StarTransfer you are assured of an exclusive, professional and above all unforgettable journey. If you opt for the startransfer party bus, you will have access to the latest entertainment techniques, including:
If you are convinced, you can request a quote without obligation on our availability page. Do not hesitate any longer and complete your event with luxury transport from StarTransfer